Purity Brewing Co Sportive - 19th September 2020
This event has now been cancelled and all entries will be transferred to next years event as per out terms and conditions.
This sportive starts and finishes from one of the best and most innovative award winning breweries in the Midlands based on a farm just outside Alcester. The Purity Brewing Co Sportive will wind its ways around the beautiful Warwickshire countryside and pass through beautfiul villages. With two distances of 34 miles and 52 miles this sportive is for everyone!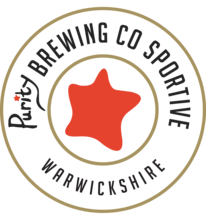 Date:
19th September 2020
Event HQ:
Purity Brewery, Upper Spernall Farm, Off Spernal Lane, Great Alne, Warwickshire, B49 6JF
Half Pint:
34 Miles (55km)
Full Pint:
52 Miles (85km)
The Details

Date: New date Saturday 19th September 2020

Event Type: Road

Event HQ: Purity Brewery, Upper Spernall Farm, Off Spernal Lane, Great Alne, Warwickshire, B49 6JF

Half Pint - 55km (34 Miles)

Full Pint - 85km (52 Miles)

Entry Fee - Half Pint £22.50/Full Pint £35

Registration Opens: From 9.00 am

Start Time: 9.30am onwards

Entry on Day: Yes, if the event is not sold out.

Also see our Terms & Conditions.

Route

Full Pint

Click to enlarge

Whats Included

Event centre facilities and parking
Free can of beer at the finish
Mechanical support
Medical support
Full route marking
Rider public liability insurance
Feed Stops en-route
Pick-up wagons
On site catering
Event photography 
BBQ and refreshments for sale at the finish